Crime In The Mitten
Episode #4- North Fox Island
Updated: Sep 7, 2021
https://youtu.be/DBVVL35kigg
OCCK Investigation
There were quite a few suspects of the OCCK. Investigators working on the case put together a profile of the killer based on witnesses' descriptions of the man seen talking to Timothy; that was all that had to go by. It was a white male with a dark complexion, 25 to 35 years old with shaggy hair and sideburns. They believed that he had a job that gave him freedom of movement and may have appeared to be someone that a child can trust. He was also believed to be familiar with the area and had the ability to keep children for long periods of time without neighbors being suspicious.
After the murder of the third victim, 10 year old Kristine Mihelich, there was a full special task force was formed in search of the three children's murderers. About 35 detectives took up shop in an abandoned school building. Ferndale, Oak Park, Southfield, Troy, Berkley, Bloomfield Township, Royal Oak, Birmingham, Franklin, Oakland County Prosecutor's Office, Oakland County Sheriff's Department, Michigan State Police, and the FBI were all involved in the investigation. Because so many tips were being called in, officers were going in to work on their days off trying to solve the murders.
Allen and Frank were the first suspects, no last names, just Allen and Frank. A few weeks after the death of Timothy King, Detroit psychiatrist Dr. Bruce Danto, who worked with the task force, received a poorly spelled, guilt-ridden letter. The letter's writer identified himself as "Allen" and claimed that he was a sadomasochist slave of his roommate 'Frank' who is the OCCK. The letter was full of pleading, fear, and remorse about how he was losing his sanity and being endangered, and suicidal. He was able to convince Danto that he was really genuine. Allen wrote that he was with Frank on many road trips looking for boys, but he never there during the abductions of the boys that Frank murdered. Allen said that Frank drove a Gremlin, but he junked it in Ohio. He stated that Frank was traumatized by killing children when the two served in the Vietnam War. His goal was to get revenge on wealthier people like the ones Birmingham. He wanted rich people to suffer for sending forces to Vietnam and received nothing in return. Allen instructed Dr. Danto to respond by printing the code words "weather bureau says trees to bloom in three weeks" in that Sunday's Free Press. Then he got a phone call from Allen, offering to give up photographic evidence in exchange for a letter from Michigan Governor William Milliken guaranteeing immunity from prosecution. Danto arranged to meet with him at a bar called the 'Pony Cart Bar'. Allen never showed up, and was never heard from again.
Archibald Edward Sloan was a pedophile who victimized young boys in his neighborhood. He became a suspect when hair samples found in his 1966 Pontiac Bonneville matched hair found on the bodies of Timothy King and Mark Stebbins. It was later discovered that the hair samples did not match Sloan, nor were they found on other victims. Sloan often lent his car out to his other pedophile friends.
For a moment investigators wondered was the infamous American serial killer John Wayne Gacy was involved in the child murders. A witness to abduction of Timothy King remembered seeing two men with him. The first guy was described as a young man in his late 20s, the second looked like Gacy. He was allegedly in Michigan around the time of the murders. According to DNA tests in 2013, Gacy was not involved in the killings.
Police in Parma Heights, Ohio arrested Theodore Lamborgine, a retired auto worker believed to have been involved in a child porn ring in the 1970s. On March 27, 2007, investigators told Detroit television station WXYZ that Lamborgine was considered the top suspect in this case. He pleaded guilty to 15 sex-related counts involving young boys, instead of accepting a plea bargain that would have required him to take a polygraph test on the Oakland County child killings. He also rejected an offer of a reduced sentence in exchange for a polygraph. In October of 2007 the family of Mark Stebbins filed a wrongful death lawsuit against Lamborgine suing for $25,000. The lawsuit alleges Lamborgine, who lived in Metro Detroit in the late 1970s, abducted Mark and held him captive in a Royal Oak house for four days before smothering him to death during a sexual assault. Lamborgine has never been formally linked nor charged in the death of Mark Stebbins. Attorney David A. Binkley has sought compensation, including funeral costs, for Mark's brother, but stressed that money is secondary.
Christopher Busch was a main suspect in the case. Timothy King's father and brother, Chris, tried to get the Michigan State Police to release information about Chris Busch, who was the son of Harold Lee Busch, a high level General Motors executive. Chris Busch had been in police custody shortly before Timothy's abduction for suspected involvement in child pornography, that'll be the next case I discuss. He allegedly committed suicide in November 1978. There was no gunshot residue found on him or no blood spatter. There were four shell casings found in his room. He was also found wrapped neatly under his sheets. There was one bullet hole between his eyes. There was no blood, and bloodstained ligatures were found in his apartment, as was a hand-drawn image of a boy closely resembling Mark Stebbins screaming in agony which was found pinned to the wall. There had been no confirmed activity by the Oakland County Child Killer for nearly 20 months after Busch's death.
Christopher Busch's apartment where the said suicide took place
The sketch of the boy resembling Mark Stebbns
North Fox Island
Lake Michigan holds a few of the islands surrounding Michigan, the Fox Islands, are just a couple of them. North Fox and South Fox Islands are apart of the Leelanau County in
administered by Leelanau Township. North Fox Island is the smaller of the two islands, it's only about 2 miles wide and 1 mile long. The island houses a public 3,000 foot long airstrip, making it accessible to anyone with access to a plane, like the men I'm going to discus.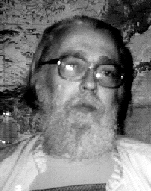 Around the same time as the OCCK, there were other things going on in Michigan. In the 1960s and 1970s, a child pornography ring was discovered operating on North Fox Island. The proprietor of the island, Francis D. Shelden, used his position in a large social program called the Brother Paul's Children's Mission, as well as his position as a Big Brother with the YMCA in Ann Arbor, to fly boys in his private plane to his "island retreat". It was so hard finding information on North Fox Island, googling it, you really only get the basic wikipedia stuff. The ring coordinators did an amazing job at covering up what they did and with the child killings going on, this wasn't talked about as much. For more detailed information about this case, I'd advise you to listen to the Don't Talk to Strangers Podcast, episode 8, gives quite a bit of information. Click On Detroit 'Child Killer' docu series Chapter 1: North Fox Island gives tons of information and has interviews from Sheldon's students.
Brother Paul's Children's Mission was a youth camp that operated on the island. In 1976 Francis D. Shelden owned North Fox Island, and flew his private plane there along with a group of young boys he was taking to his camp to "mentor" with the help of several like-minded friends. The filthy men started Brother Paul's Children's Mission as a "nature camp" for boys aged 7 to 16. The organization even had tax-exempt status as a charity from the Internal Revenue Service, although it was actually an underground child pornography ring. Because Sheldon worked as a gym teacher at a boys school, as well as working at the YMCA, we had easy access to young boys, around the age he needed them. His students knew there was something weird about him, but just thought he was a strange man. He talked to the boys' parents asking to take them on the island for doing such an amazing job in gym class.
Boys were persuaded and forced into sexual acts while being photographed. The pictures of the boys later turned up in pornographic magazines were determined to have been taken on North Fox Island. These men were so gross and thought that what they did was normal. They thought that the boys needed what they were getting done to them, that the boys loved it just as much as they did. They were getting bribery gifts at the end, they were being loved, they were getting attention, all the things the men said that the boys deserved and needed. It's called "man boy love" and they thought it was normal, a whole organization was formed because of it. NAMBLA. North American Man/Boy Love Association was really a thing. It works to abolish age-of-consent laws criminalizing adult sexual involvement with minors and campaigns for the release of men who have been jailed for sexual contacts with minors.
Authorities caught on by the summer of 1976, and Brother Paul's chief organizer, Gerald Richards, was arrested on charges of criminal sexual conduct with a minor. Soon after Shelden was charged as well. By the time authorities caught up to him, he had already cleaned out his Ann Arbor and island residences and escaped in his private plane. The plane was later discovered in Arizona. To this day, no one knows where Francis Sheldon is today, if he's dead or alive with a new identity.
Francis D. Sheldon along with a few other men and the boys on North Fox Island